As we count down to the  90 Day Dance party, we celebrate the 90 Days with Love Notes from previous 90 Days. This one is Day 19 from 2018. I've noticed that many dancers are terrified of making a mistake–but making mistakes is an essential part of how we learn and grow. The 90 Days is an excellent venue for experimentation with lots of room for happy mistake-making!


How to Interpret Music Through Movement
Among the many things we worry about is if we are doing our dance "right." And a practice like the 90 Days often causes some fear that we may dance "wrong" <gasp!> to music that has specific genre conventions… which makes it hard to have any fun at all.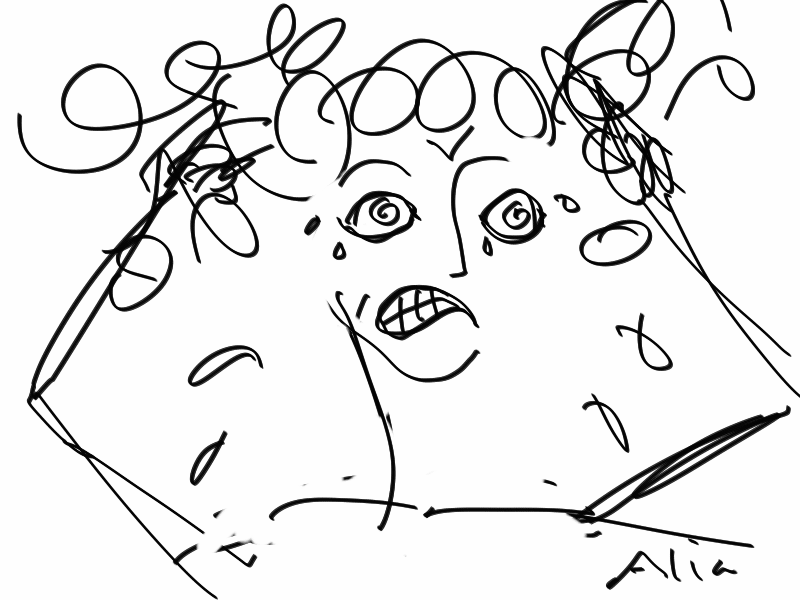 So here are a few guidelines to help us feel more confident. We'll look at Genre, Intention, and Feeling.
The Genre
Even within belly dance, we have many musical genres. There is folkloric music from assorted regions, tarab songs, entrance pieces, the list goes on–and that's just belly dance. Worldwide, there are countless genres. Some connect to specific dance forms, some are meant for listening, some have lyrics, and on and on.
For those who plan to perform, it's wise to understand the background of your chosen music.Then you can decide upon the degree to which you will conform to its cultural context and expectations–and the degree to which you will depart from those expectations.
As artists, we make these choices in any art form. In your own home or your own party, it is perfectly fine, in fact, helpful, to dance however you want to whatever you want; however, as a performer, you want to know the rules of your chosen medium so you can break them intelligently.
For example, I love tango music. I've taken the time to learn tango, at least a little, and made a point of learning from Argentine dancers. When I dance at home, I can do whatever I please (which rarely looks anything like tango).
If I were to perform, however, I'd be careful to show that I understand the context of the music by referencing (at the very least), it's traditional movement vocabulary, costuming, and attitude. Doing so expands my range of expression, and it's just plain respectful of the dance–and its culture.
The Intention
Another layer is our intention for the piece. What do we want to express? Who is our audience? How do we want them to feel? How do we best create the effects we desire? While these are seen as performative concerns, home and party dancers may enjoy creating specific effects just as much as performers do.
Intention also relates to the venue. For example, when I perform in a restaurant or nightclub, I will do a classic show. People go to clubs to relax and forget their cares. They want to have fun. A wedding, even a birthday party, is also like this, but includes a big to-do over the special guests, photo ops and the like.
Nobody in these contexts wants to watch any strange theatrical thing or dramatic downer. And no one wants to hear sad songs about heartbreak or betrayal, either. As artists, we take these things into account. If we only want to do dramatic theatrical weirdness, we don't book trad parties. Then everyone is happy.
The Feeling
Many of our choices above may come from the feeling we get from the music. I'm putting it last here, but truly it is first in importance. One big reason to dance however to whatever is to find a way into the music, to find out what we feel, to find out what the music suggests to us.
If we deprive ourselves of this experimental phase, for example, if we are afraid to dance the wrong way to some song, if we are afraid the belly dance police can see into our little dance space and will come and arrest us, then we never get to discover many wonderful things about the music and our body's response to it.
It's essential to allow ourselves to experience the music fully. If we like it enough to develop it, then we can do all that reflective and research process. But if the most important thing in belly dance is the feeling, then it behooves us to develop our capacity to feel the music, and that means letting our body experience it fully.
The more we practice this with a wide variety of music, the more it becomes second nature. So even if we have a somewhat balky relationship to improv with belly dance music, maybe because our dance education was too tightly choreographed, through allowing our body to respond however it feels to a variety of music, we also train ourselves into responding freely to whatever music, including belly dance.
One Caveat
Of course, different music inspires different kinds of movement. And any genre may have specific vocabulary. And we have to be aware of this to give the music its due. But it's through relaxed, intuitive movement that these things come together and look good.
It is sad to see a dancer conscientiously run through her little repertoire of genre moves with all the studiousness of a 4th grader in a school play. I have seen even good dancers do this. Honestly, we don't have to constantly pull out those little Lego blocks of movement. We can allow things to drip and meld. This is who we are, and it's okay.​
When we have the movement in our bodies, when we allow our bodies to respond organically to the music, we bypass awkwardness and come into our own style.
And that is where we want to be.
Questions? Please ask!
Music? Here ya go! 
John Berberian's Expressions East from 1964
https://www.youtube.com/watch?v=WfDsB0SEsQc
Love,
Alia

PS Do you worry when you improv? Join me for a FREE web class, "6 Ways to Melt Improv Fear."
Yes, there will be a recording!
Please invite your friends! Send them to aliathabit.com/melt-fear 
Thanks!